HP wanted to create a futuristic world where humans, technology, and nature live together as one. I

t was imperative to show examples of this unison and the benefits it would have as a whole if all three could speak to one another.
I was involved early on during the design phase which I was extremely excited about. I made a variety frames which I also was able to animate. Usually when working with the team at Elastic, a variety of artists will touch each scene depending on the complexity of the shot, or the timing of the job. Below are each videos we created with some stills of the shots I helped design/animate.
Cinema 4D - Octane | After Effects | Photoshop | Illustrator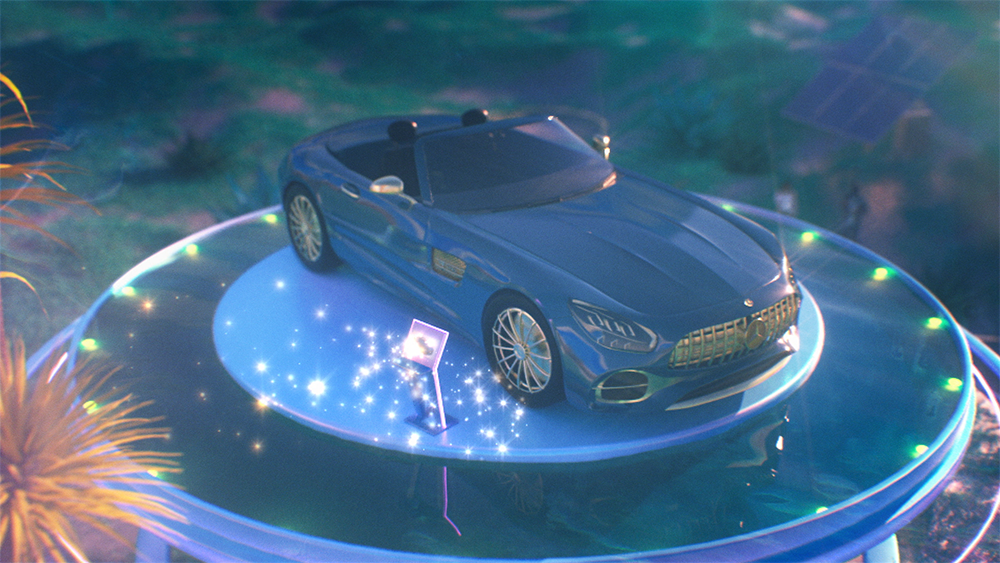 Agency: JOAN Creative
CCO: Jaime Robinson
ECD: Lauren Costa
CD: Mica Gallino
Copywriter: Mark Svartz
Managing Director: Sarah Collinson
Group Account Director: Shani Athureliya
Senior Producer: Nicole Severi
Producer: KC Van Elslander
Producer: Theresa Reyes
Associate Producer: Victoria Najmy
Director Of Creative Services: Becca Patrick

____________________________________________________________________________
LIVE ACTION
Production Company: Spoon Films
Director of Photography: Tony Brummer
Live Action Producer: David Wolfson
____________________________________________________________________________
Post Production
Design Studio: Elastic
Creative Director: Duncan Elms
VFX Lead: Lee Buckley
Designers: Ethem Cem, Mert Kizilay, Ilya Tselyutin, Gabriel Perez, Carlo Sa, Gryun Kim,
Chris Bjerre
Animators: Alex Silver, Lee Buckley, Yongsub Song, Takayuki Sato, Christian Brown, Evan
Larimore, Blaise Hossain, Alex Braddock, Evan Ausmus
Rigger: Josh Dyer
Editor: Rachel Fowler
Assistant Editor: Emily Morgan
Producers: Katie Buckley & Ashley B. Carey
Production Coordinator: Mitchell Fraser
Head of Production: Kate Berry
Executive Producer: Luke Colson
Managing Director: Jennifer Sofio Hall